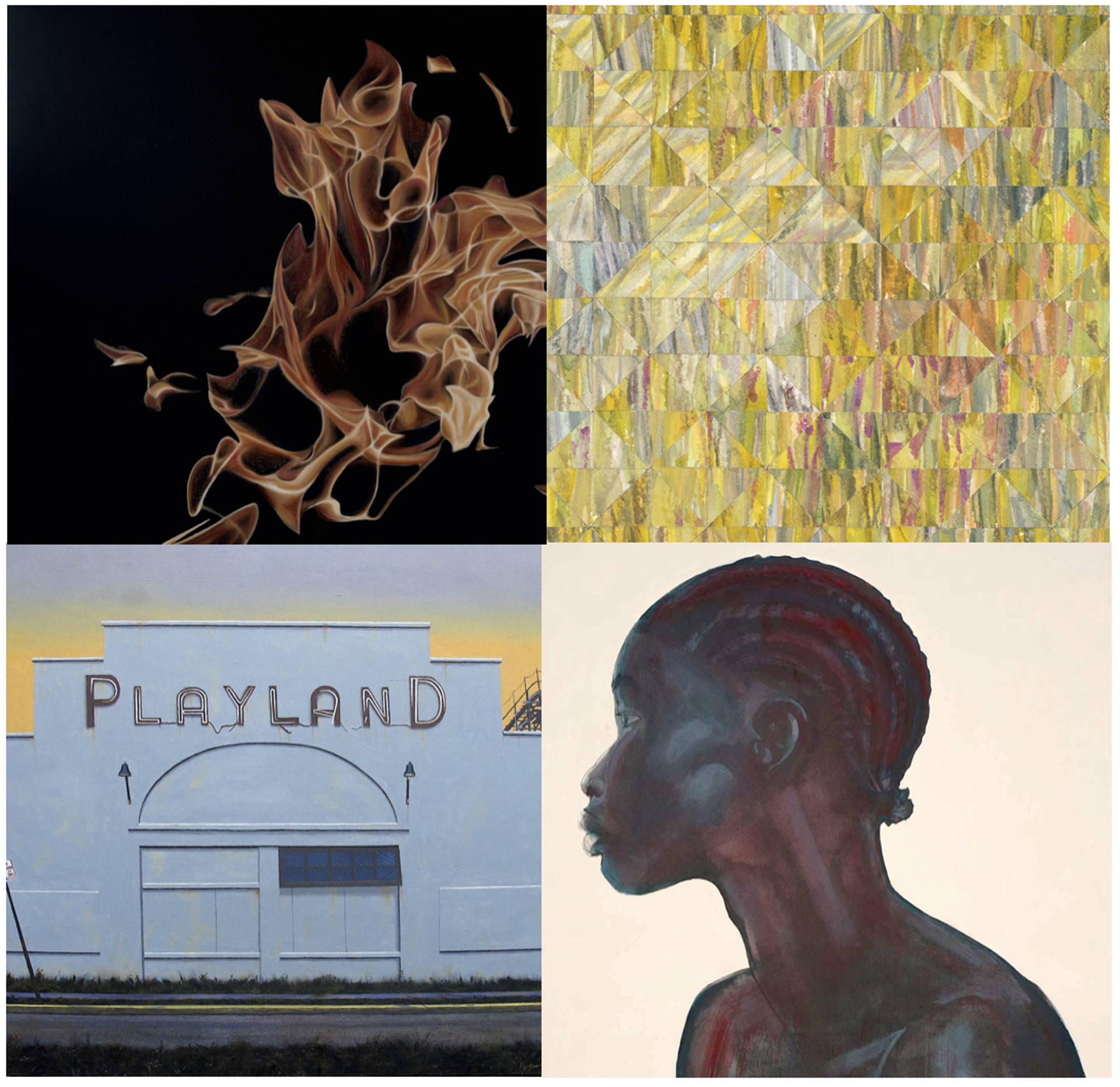 ASPIRE
JULY 15 — AUGUST 13
Opening reception Saturday, July 15, 4-6 PM
Gail Chase Bien
John Casado
Frédéric Choisel
Sophia Dixon Dillo
James Torlakson
Irene Zweig
Andra Norris Gallery is proud to present Aspire — a red-hot summer exhibition featuring new paintings and drawings from six artists whose purpose-driven elegant works unveil drama and inspiration.
Frédéric Choisel
French-American artist Frédéric Choisel captures the beauty and vastness of nature with his new monochromatic paintings depicting small flowers on a grand scale to convey their elegance. Choisel's work is inspired by history, mythology, poetry, and his daily observations of nature. We are delighted to have him visiting from his home in Paris to be with us at our Opening Reception on July 15.
Sophia Dixon Dillo
Known for her quiet, minimal style, Sophia Dixon Dillo creates works that bring focus to the moment by celebrating the ephemerality of phenomena through the incorporation of light as a medium. Using translucence, reflection, refraction, layering, and repetition, the artist draws our attention to the subtleties of light. Her work, in exploring the contrast between substance/insubstantiality and material/immateriality, defies stasis and reminds us of the natural cycle of change.
James Torlakson
Celebrated American Realist James Torlakson depicts majesty in the mundane with every day "Americana" scenes that include gritty suburban landscapes, traveling carnivals, standing fireworks booths, abandoned drive-in theaters, and autobiographical still-life images from his Bay Area home and travels. We are delighted to exhibit his new (2023) oil paintings, including Playland (Coney Island, NY), and Seawall (Ocean Beach, SF).
Gail Chase Bien
Gail Chase Bien's new paintings consider the play of light as it touches upon water and land. Honoring nature, the artist bridges abstraction with realism, while also conveying a thin veneer of the human spirit. Complex, rich, and slow in the making, the paintings, with their serene simplicity, are intended to be viewed and enjoyed over time.
John Casado
John Casado uses the photographic images of strangers in his portraiture paintings that take on a distinct transparent appearance that emphasizes their material nature and intimate subject matter. The people are real, yet unknown to the artist, who seeks to understand the human condition or the explanation of who we are as a human race. Though abstract, their titles could perhaps help the viewer make a connection between themselves and the works, which are created with acrylic and mixed media on paper.
Irene Zweig
Irene Zweig furthers the tradition of color field painting by creating a unique palette from her own abstract watercolors that are deconstructed into triangles or lines and meticulously reformed onto wooden panels. The eye interprets the original message subliminally, while the construct of component shapes remains. Thoughtful and intriguing, the evocative and harmonious compositions are highly structured and extremely beautiful, unique, and fascinating to behold.
Please join us and the artists on Saturday, July 15, from 4-6 PM, to help us celebrate the opening of this very special summer exhibition.
For more information, please contact Andra Norris.
ANDRA NORRIS GALLERY
311 Lorton Avenue
Burlingame, CA 94010
gallery: 650 235 9775
info@andranorrisgallery.com
www.andranorrisgallery.com