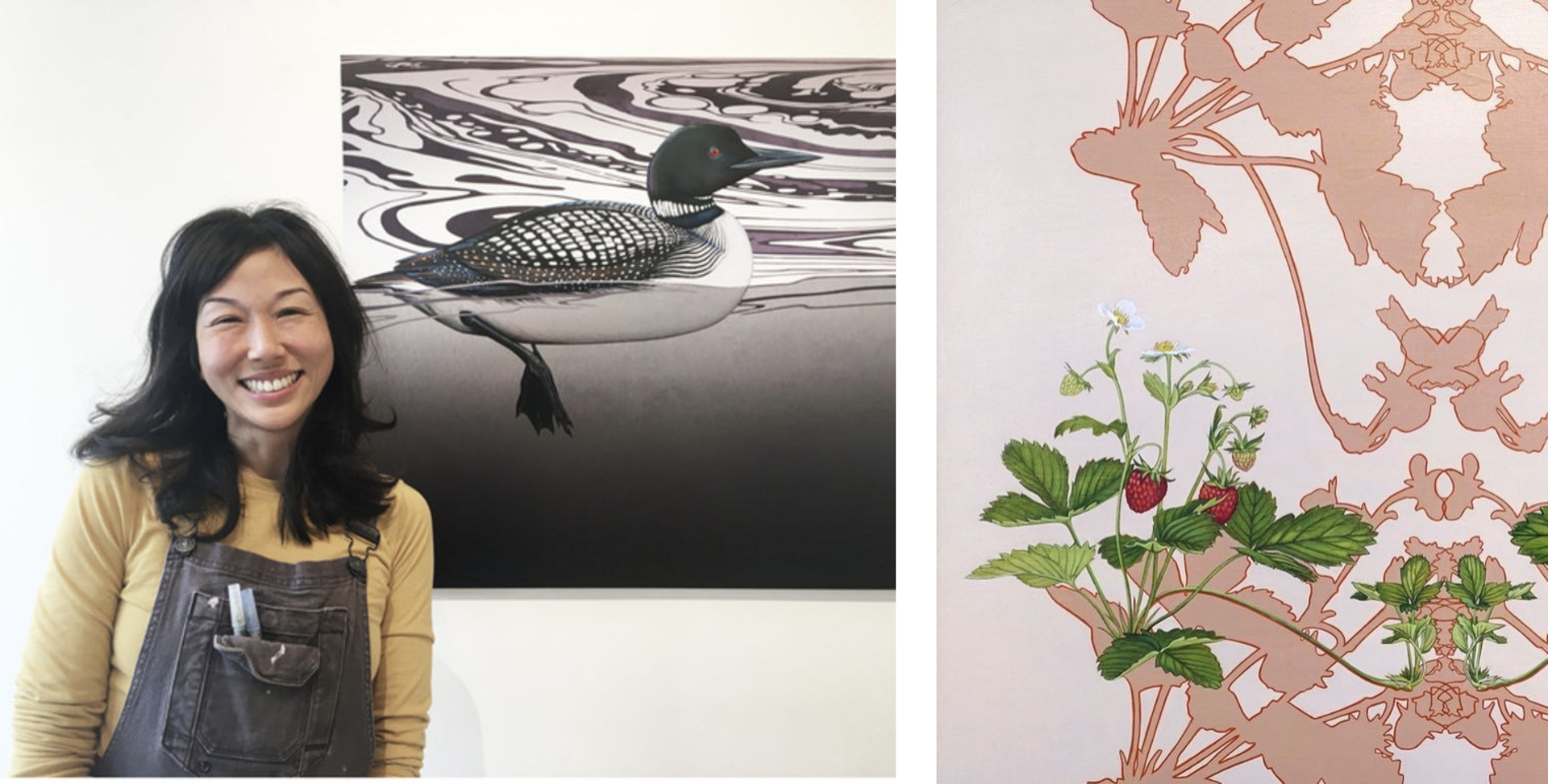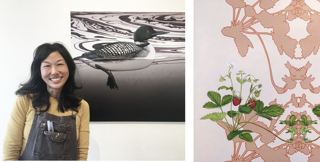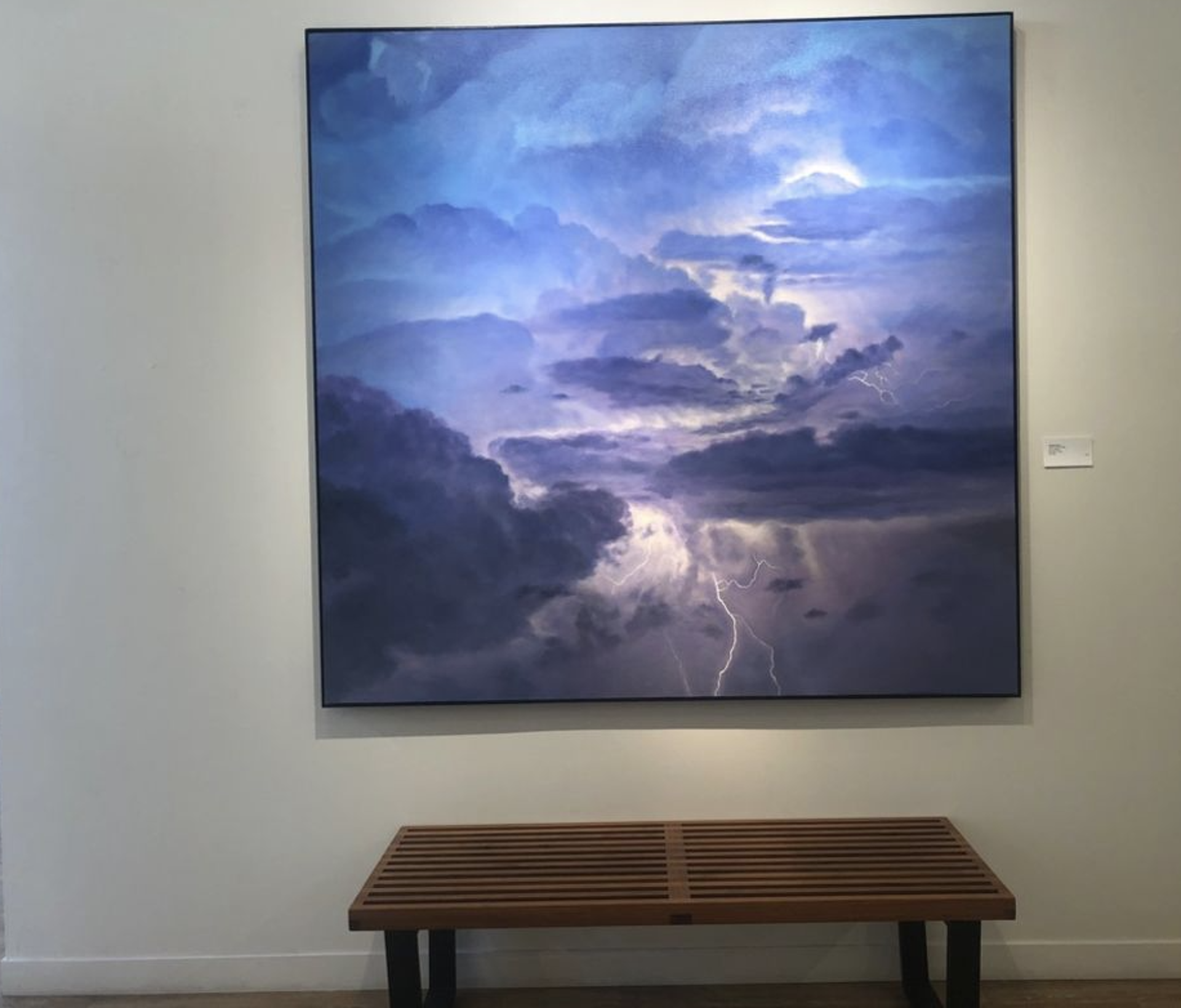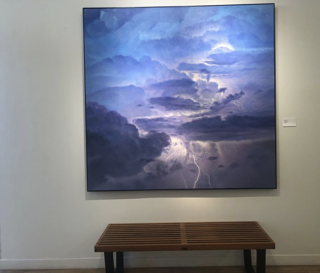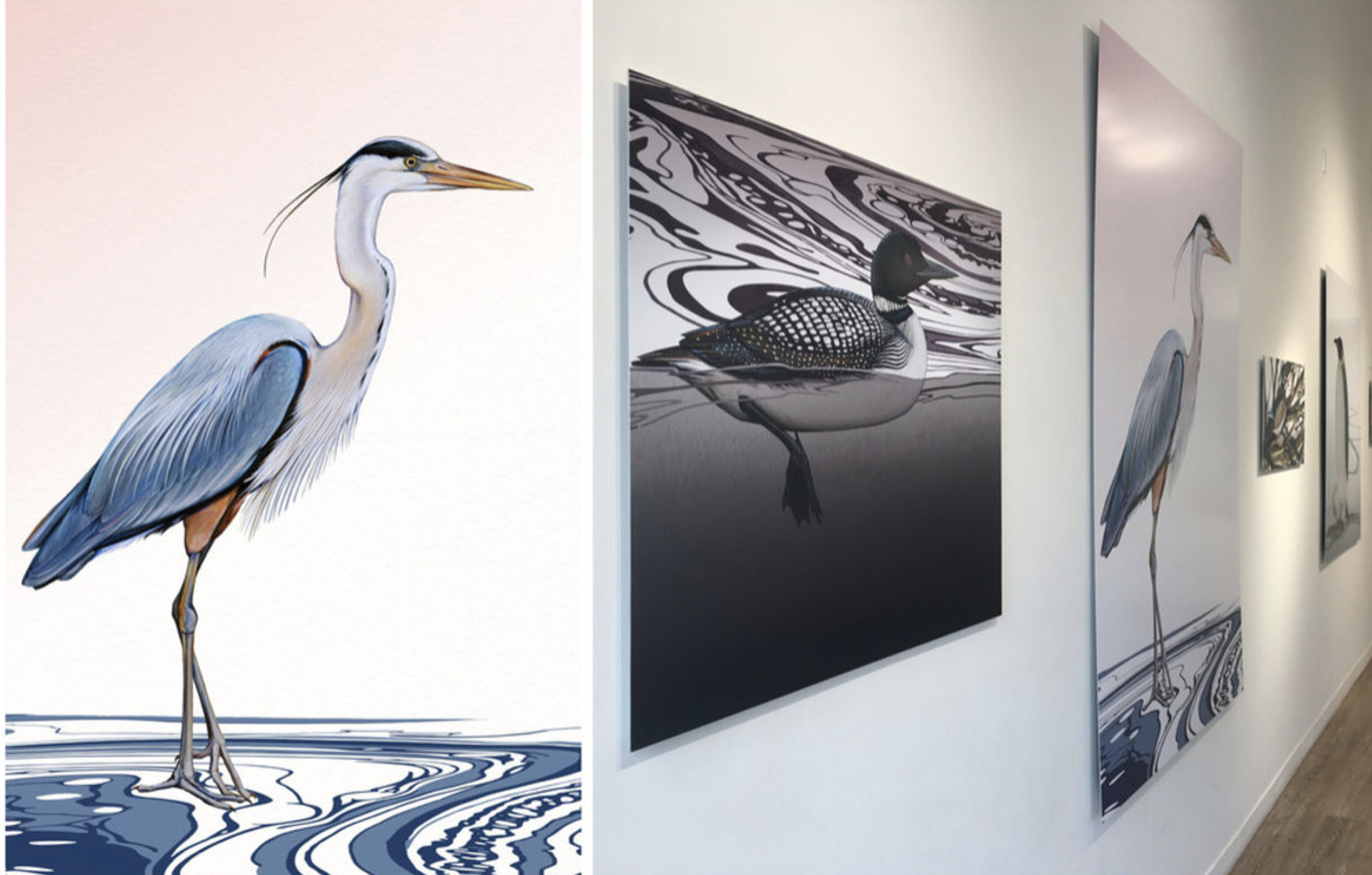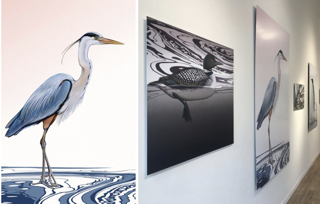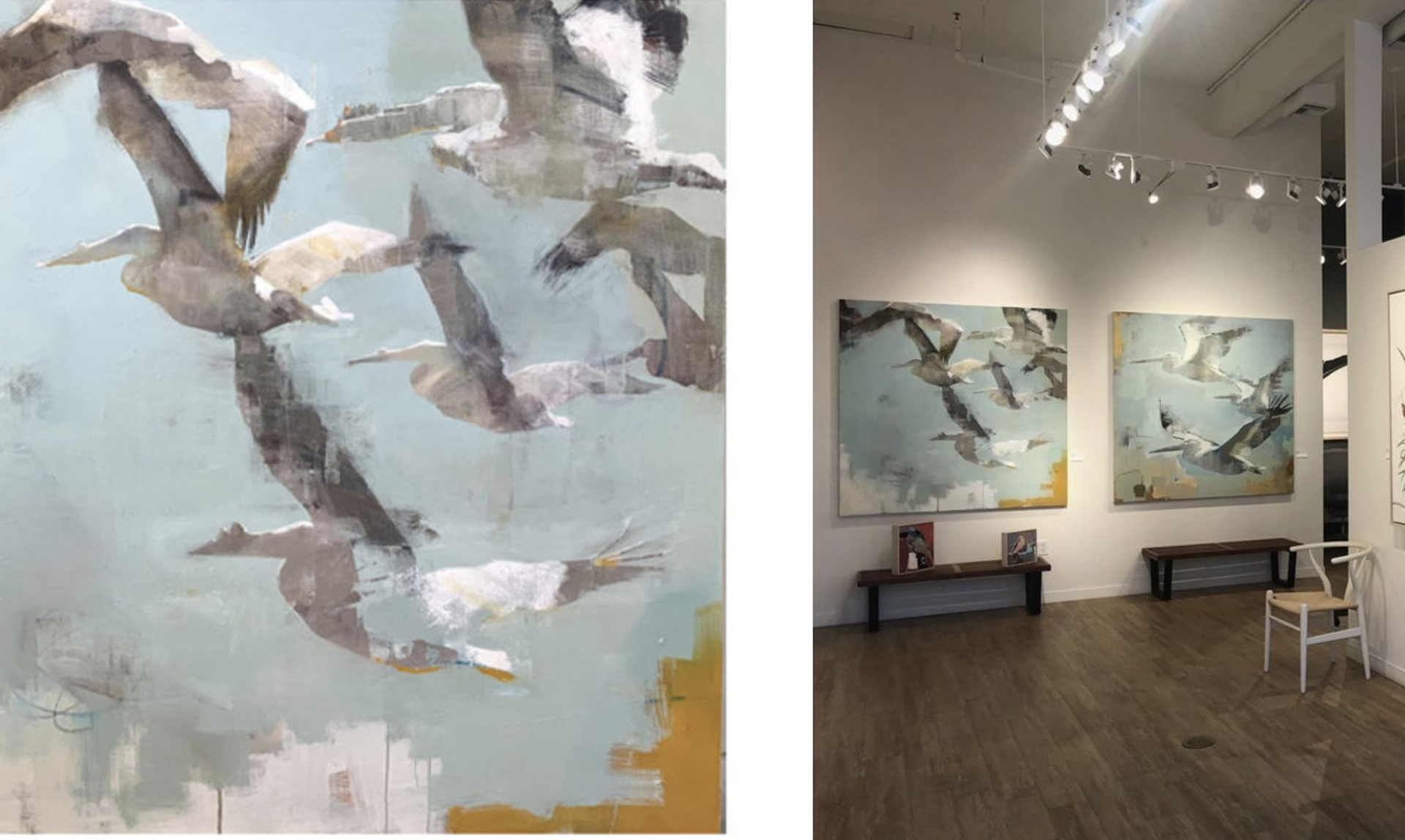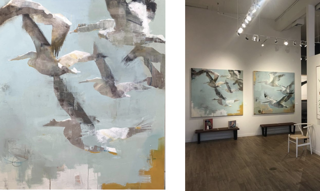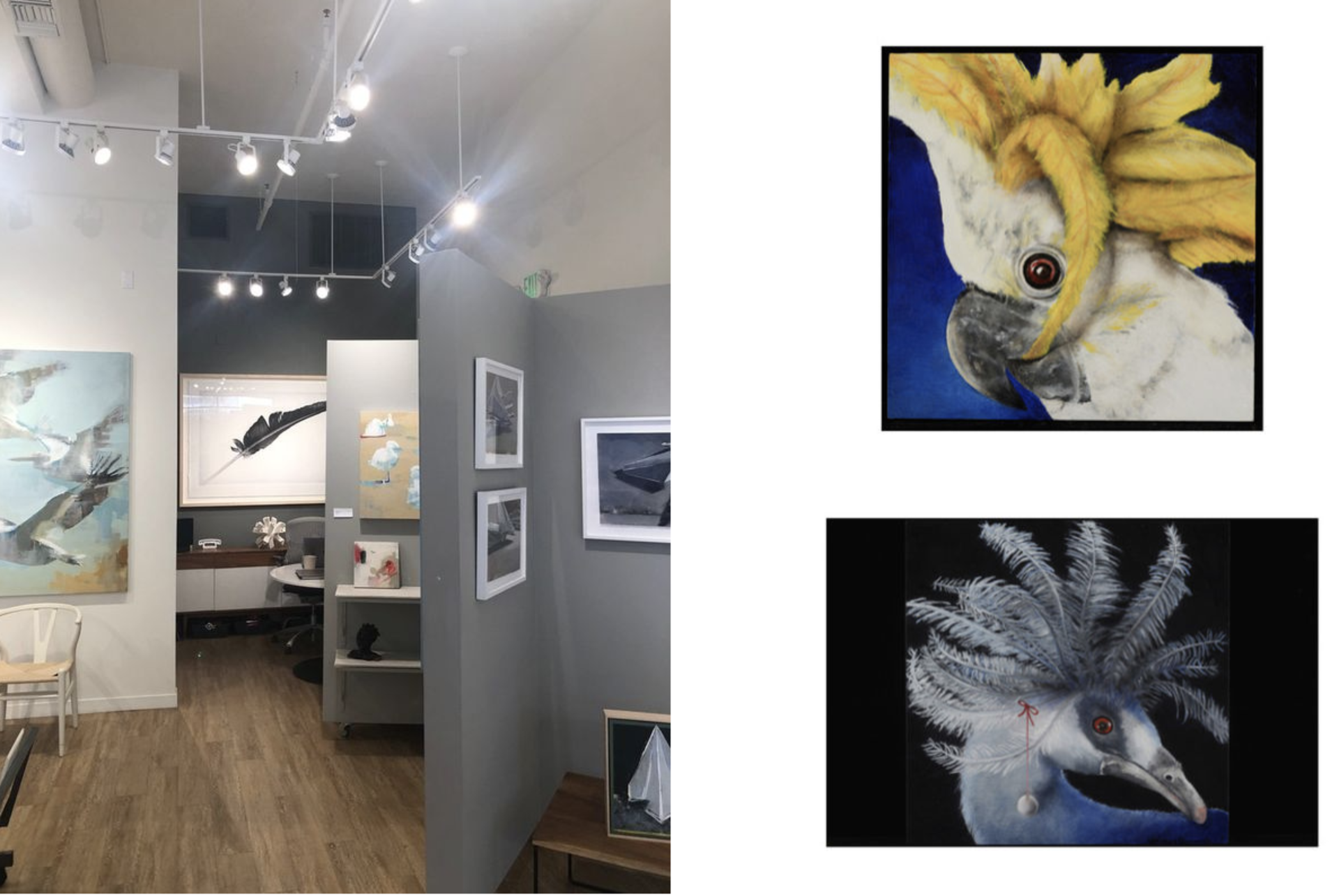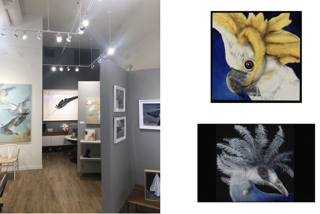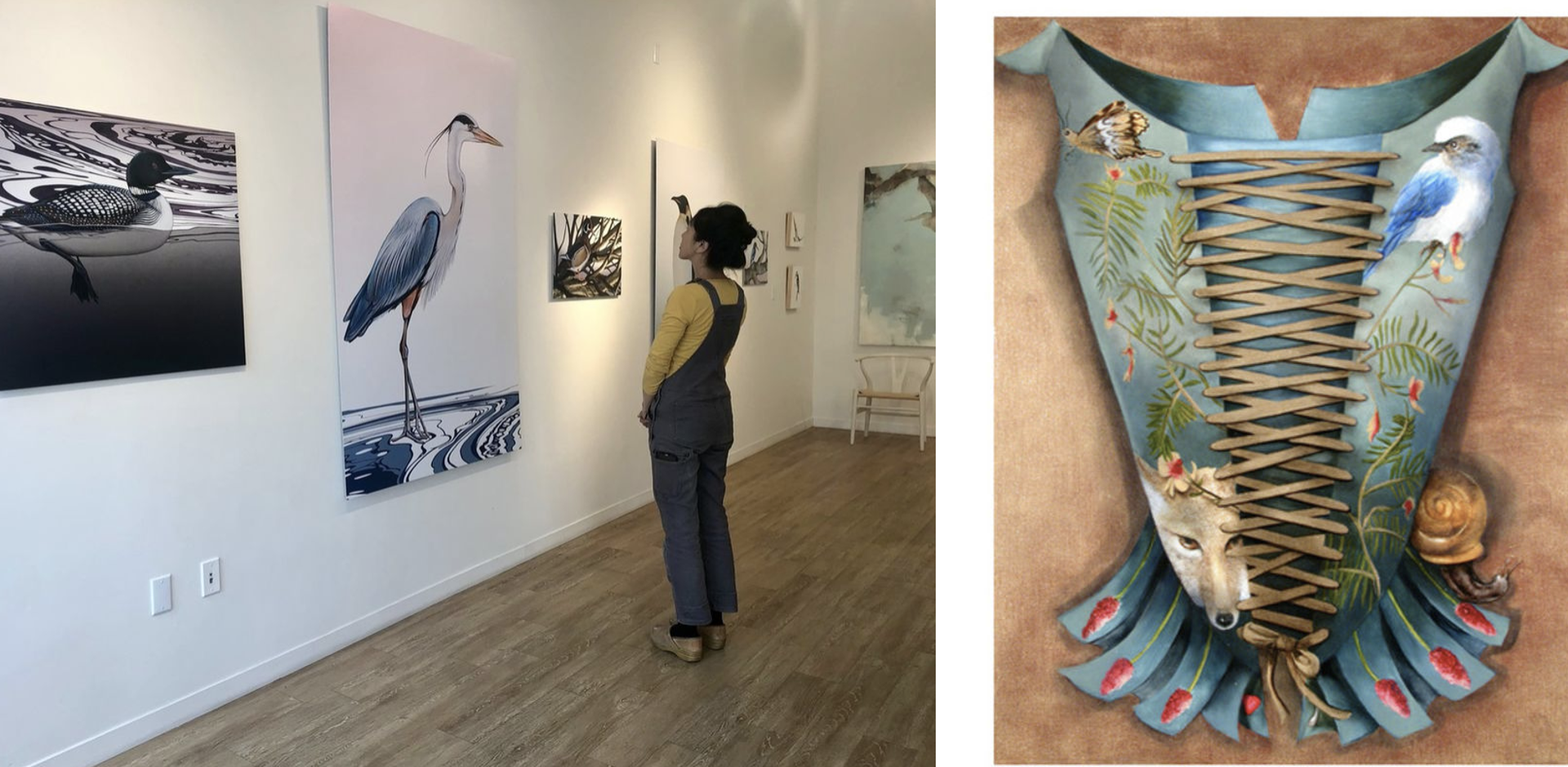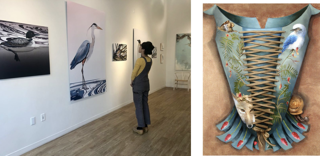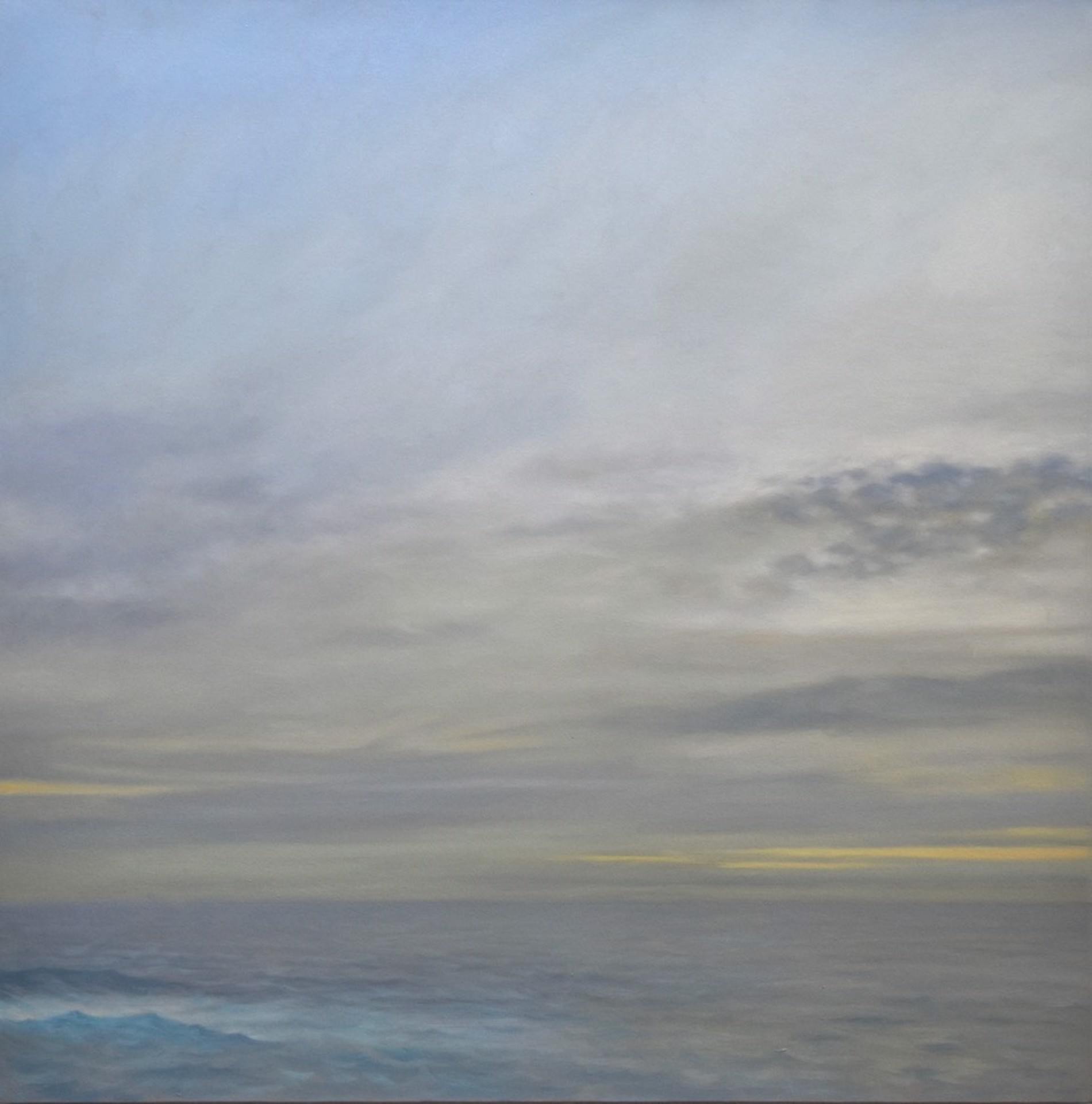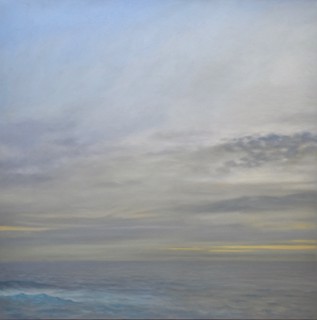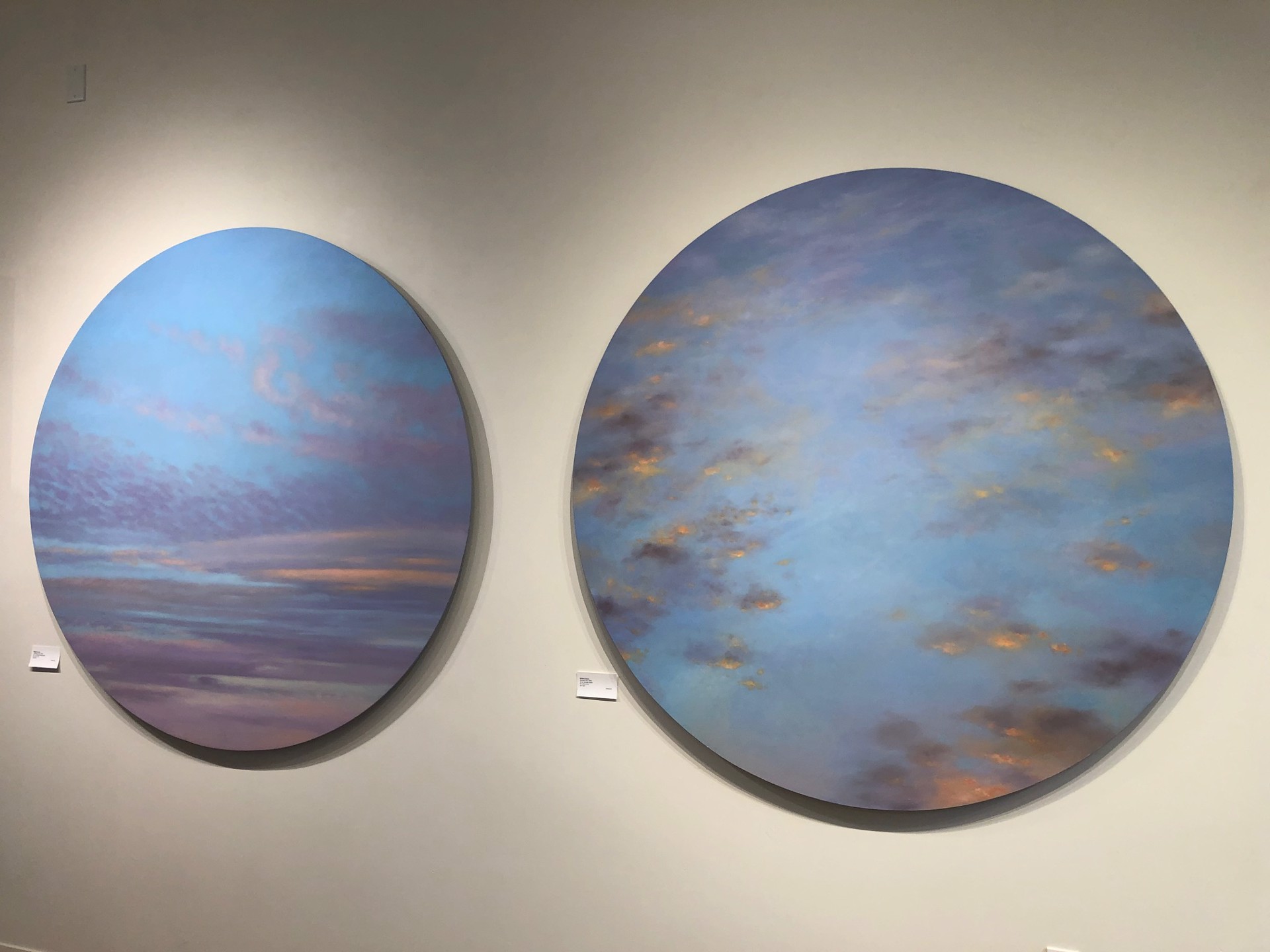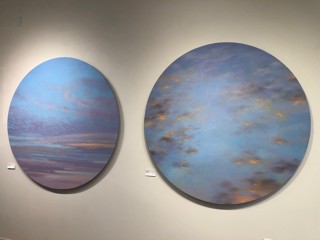 FLY
JANUARY 9 — FEBRUARY 19
​
BIRDS, SKIES, STRENGTH & FREEDOM
​
WILLARD DIXON
JANE KIM
ADRIENNE SHERMAN
DIANA TREMAINE
WILLARD DIXON
We are delighted to introduce American Realist Willard Dixon's new skyscape paintings that depict electric scenes and naturally abstract circular skies. Dixon's contemporary circular sky paintings showcase dazzling California sunsets in a new way. "Storm Source," painted in 2020, reflects a dramatic bird's eye view of severe weather at the center of a storm. We are also proud to include, "Grey Ocean," which was recently featured at The de Young Open exhibition that celebrated the 125th anniversary of San Francisco's de Young Museum of Art.
​
JANE KIM
One of the nation's most in-demand artists, Jane Kim inspires people to love and protect the Earth — one work of art at a time. The Cornell Lab of Ornithology commissioned the artist to paint a 2500 square-foot mural entitled, "From So Simple a Beginning: Celebrating the Evolution and Diversity of Birds." The mural depicts the 275 million-year evolution of birds, and all 270 species represented are painted to scale. It is the only mural in the world to showcase all modern families of birds.
In honor of the mural's fifth anniversary, we are excited to introduce a suite of five of the birds in artist-signed and numbered archival pigment prints, each of which Is mounted to aluminum. The birds include "Emperor Penguin," "Common Loon," "Great Blue Heron," "White-throated Kingfisher," and "Wood Duck."
​
ADRIENNE SHERMAN
Adrienne Sherman creates works that celebrate the mystery of life, anchored in history, and inspired by dreams, everyday magic, and stories passed from one generation to the next. Her unique narrative paintings, grounded in realism, are strongly influenced by the Italian Renaissance, and like most enduring fairytales, they balance truth with tragedy. In her "Endangered" series, the artist focuses on birds and animals at risk and on the precarious times in which we live.
​
DIANA TREMAINE
Diana Tremaine, who is interested in capturing beauty in the mundane — especially in this age of sensationalism and social media — produces paintings that connect people with their humanity. In her newest series, she uses pelicans as metaphors for choosing beauty and resilience — to rise above chaos during difficult times. The calm, blue-gray and cream brushstrokes are repeatedly developed and then obliterated, leaving a trace of the original gesture, with the newer marks taking on a life of their own. For the artist, the process of painting is also an act of discovering what is and is not important, what can be dismissed and what is essential. The final, mysterious result delights with its uplifting subjective beauty.
​
SUSAN MANCHESTER
We are also delighted to exhibit the dramatic drawing of a black condor feather from Susan Manchester's "Floating World" feather series. The California Condor — the largest bird in North America, with a wingspan equal to the length of a minivan — suffers from a real and constant threat of extinction. The species is protected and helped to recover with "Pleistocene Rewilding" in Big Sur, thanks to the amazing efforts of the Ventana Wildlife Society. Because of the stress to the condor resulting from the recent destructive force of wildfires, the artist felt a keen sense of purpose while making the drawing.