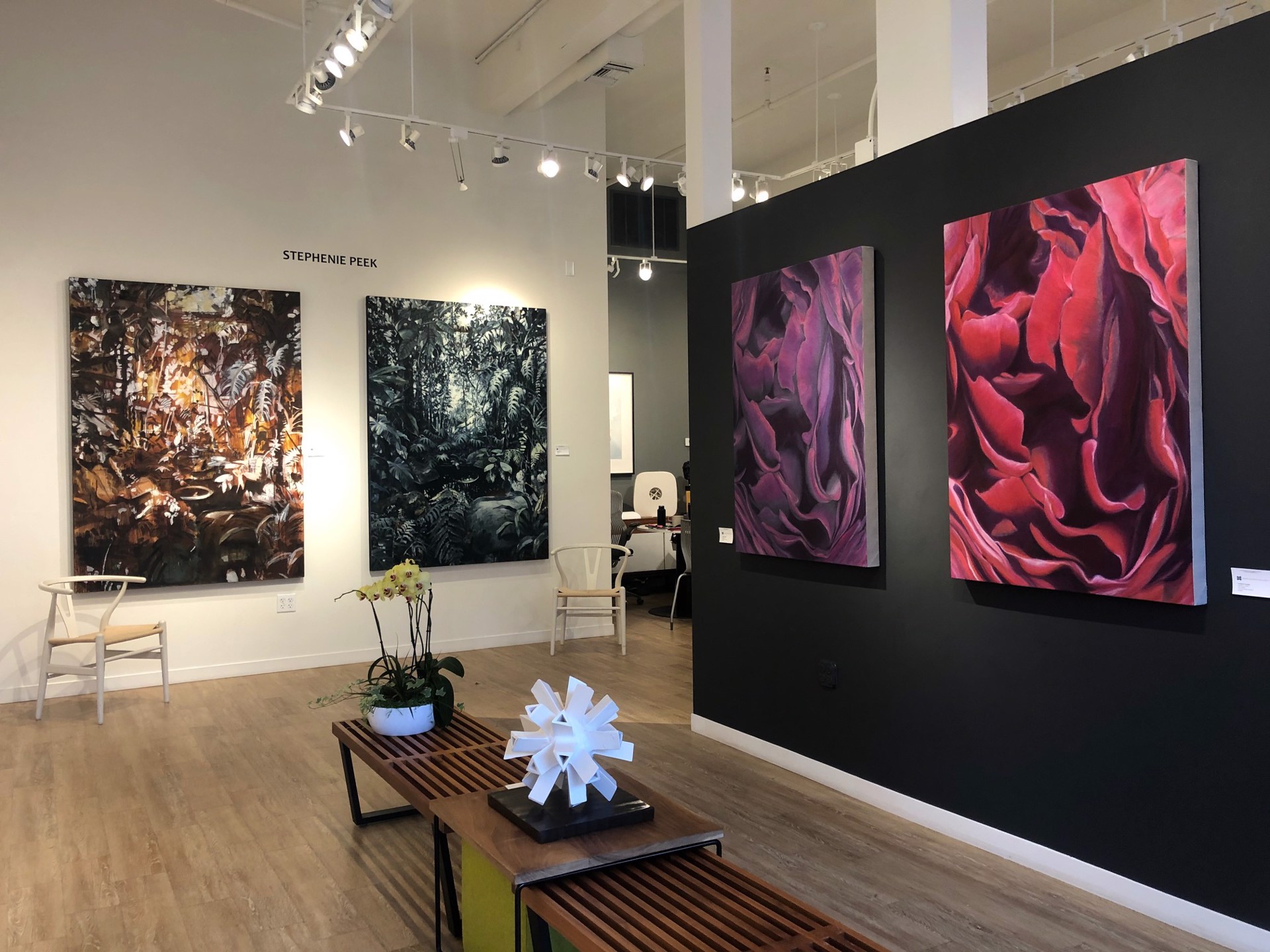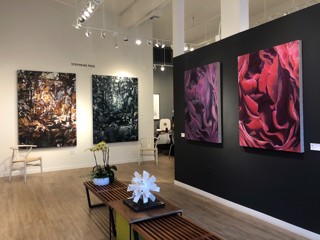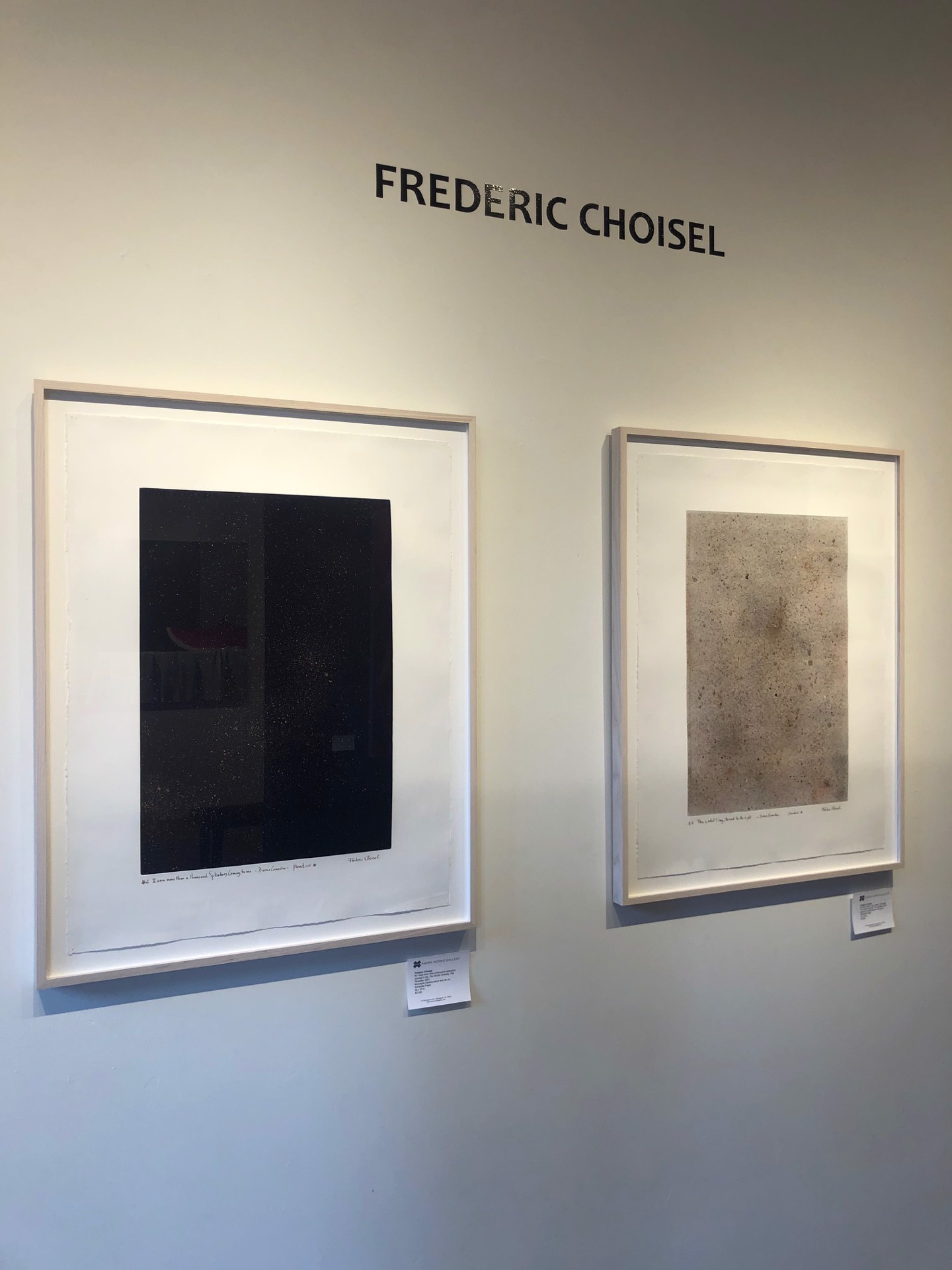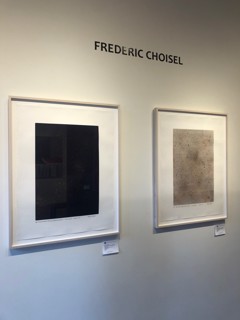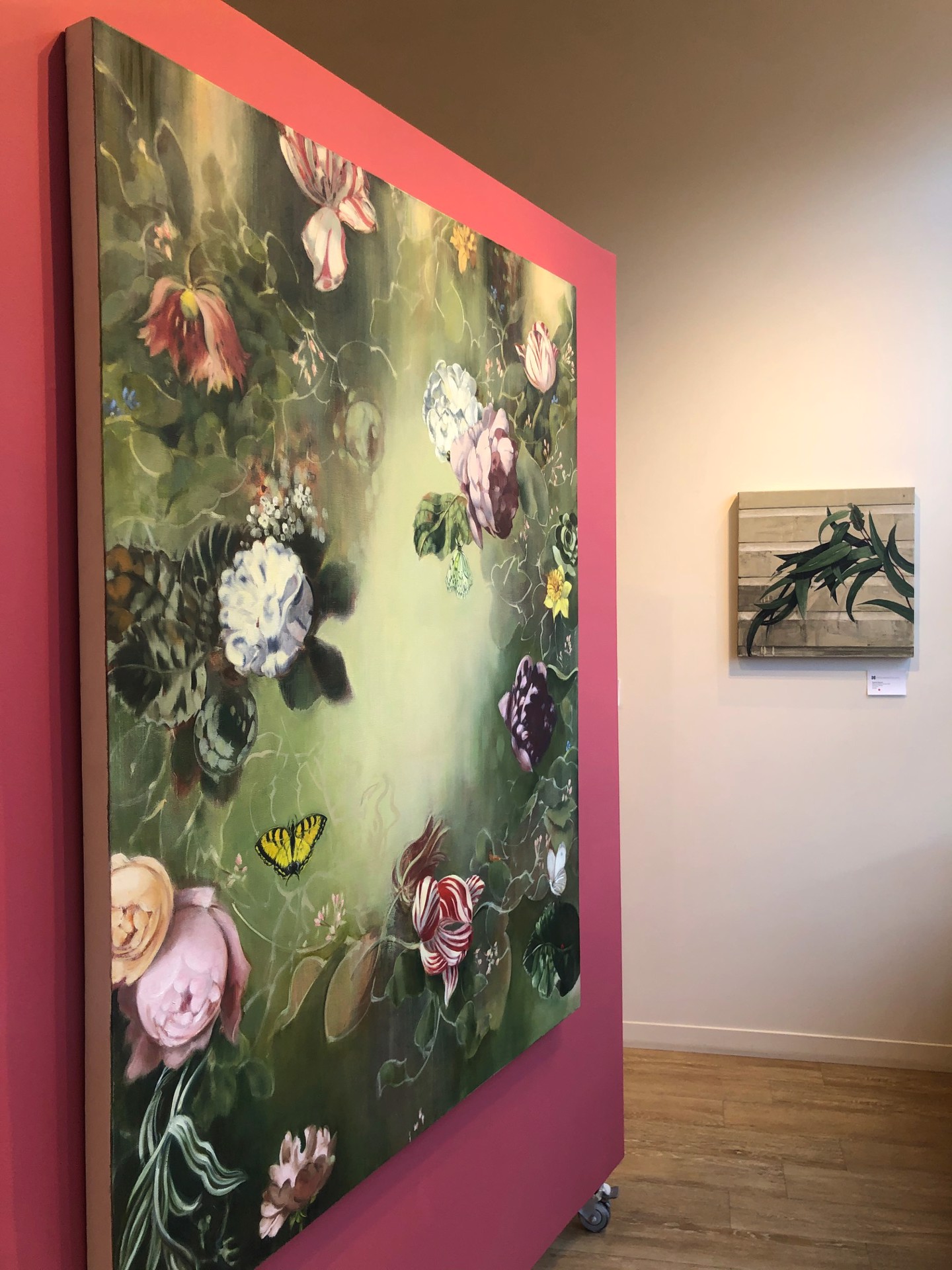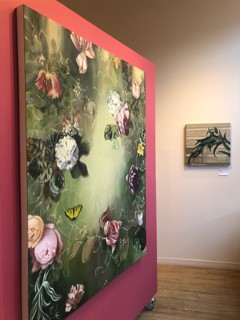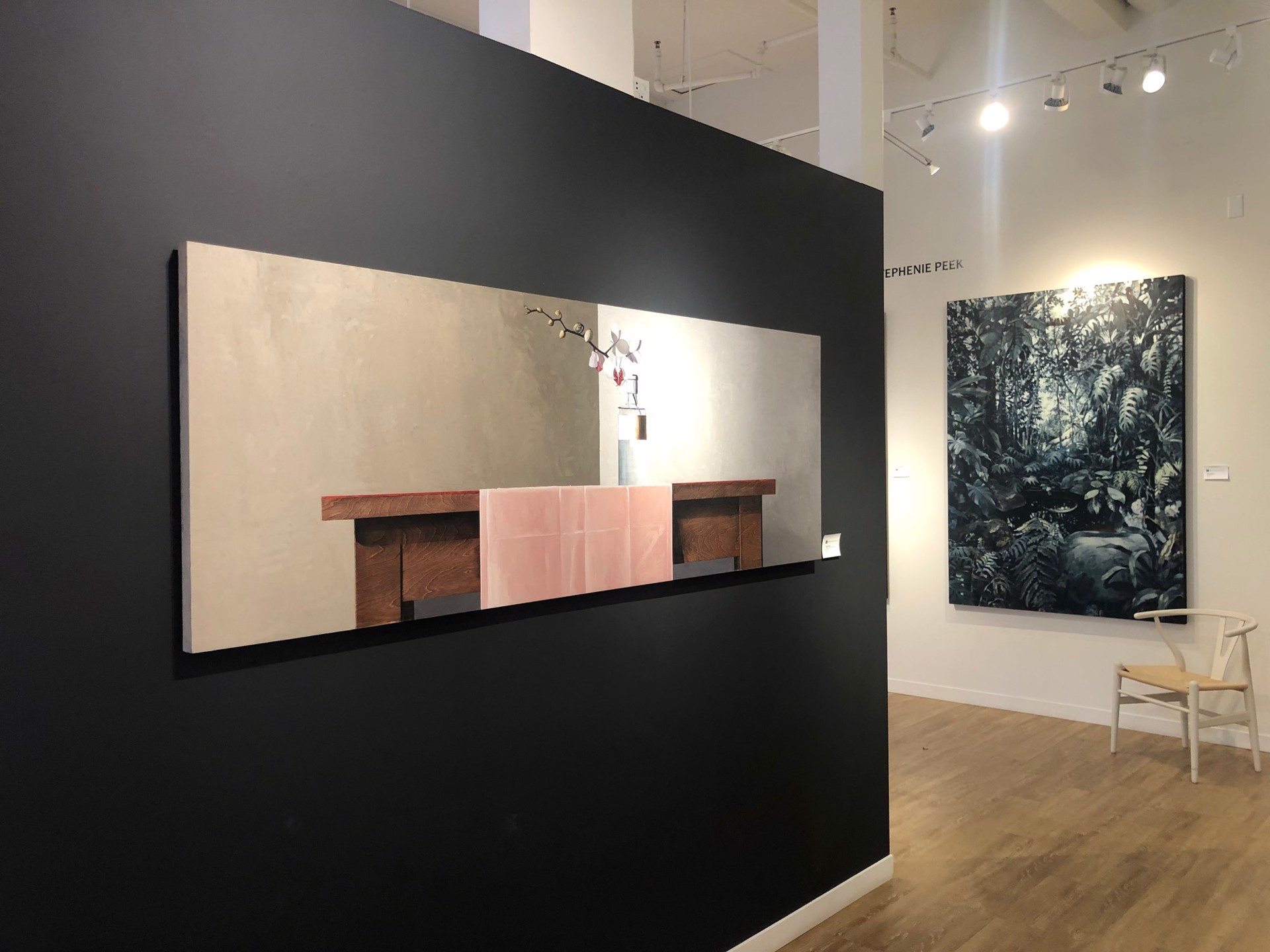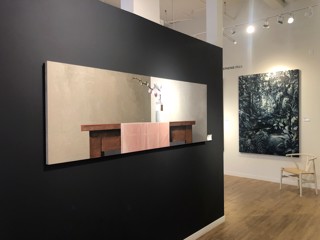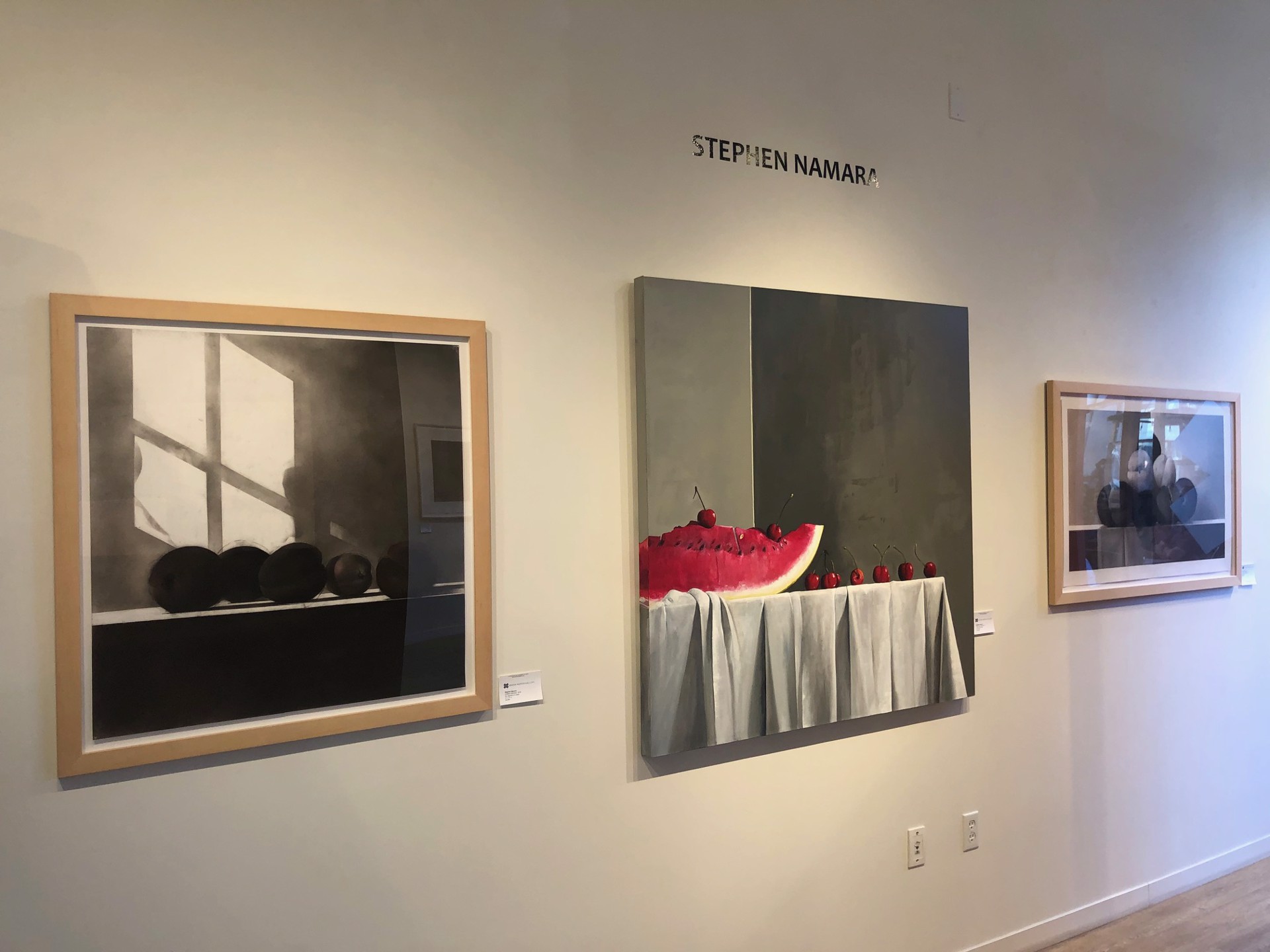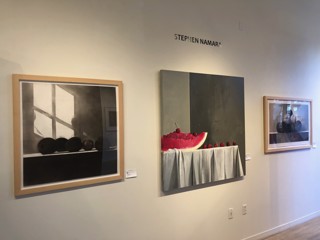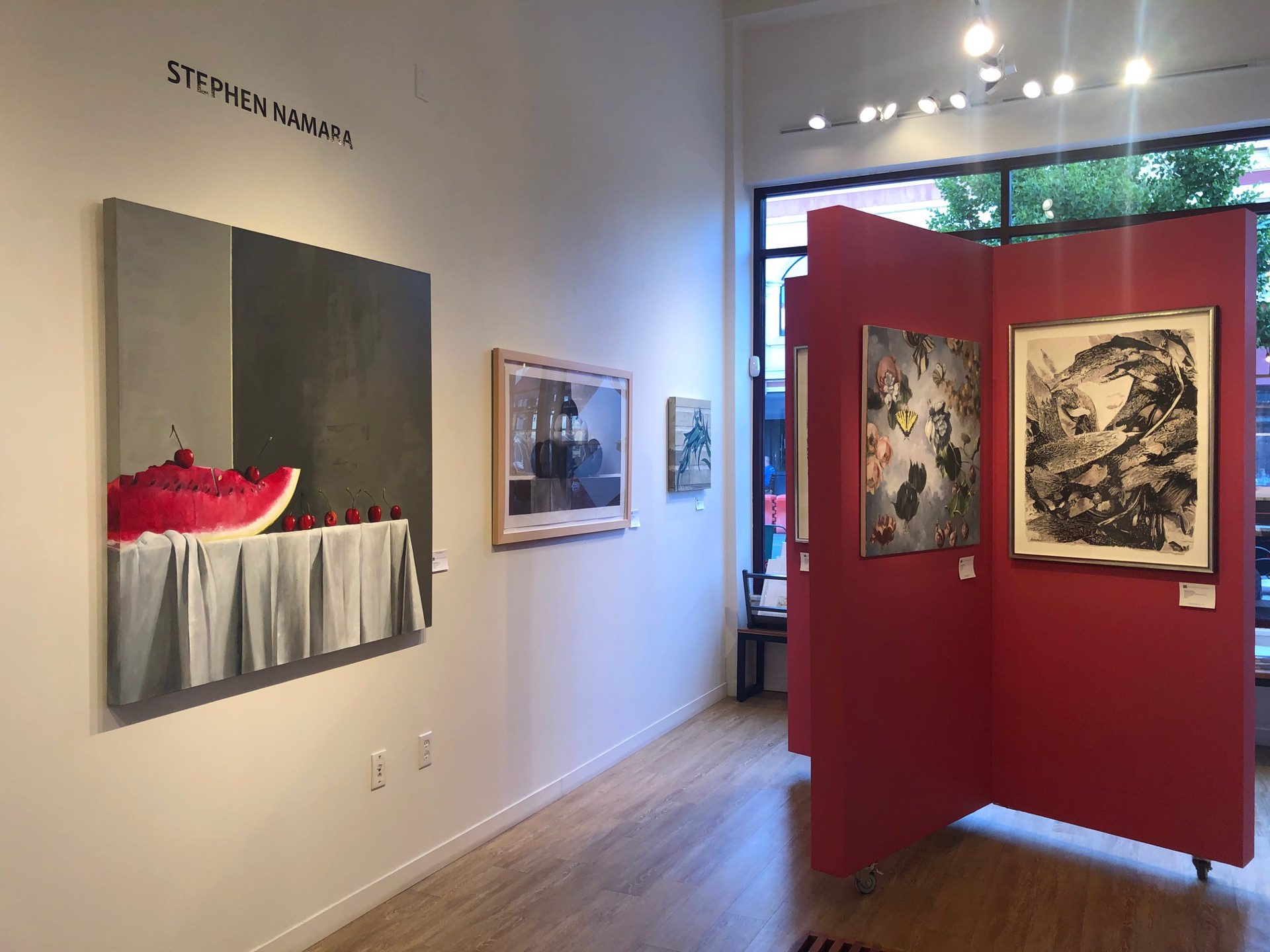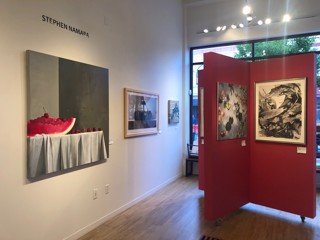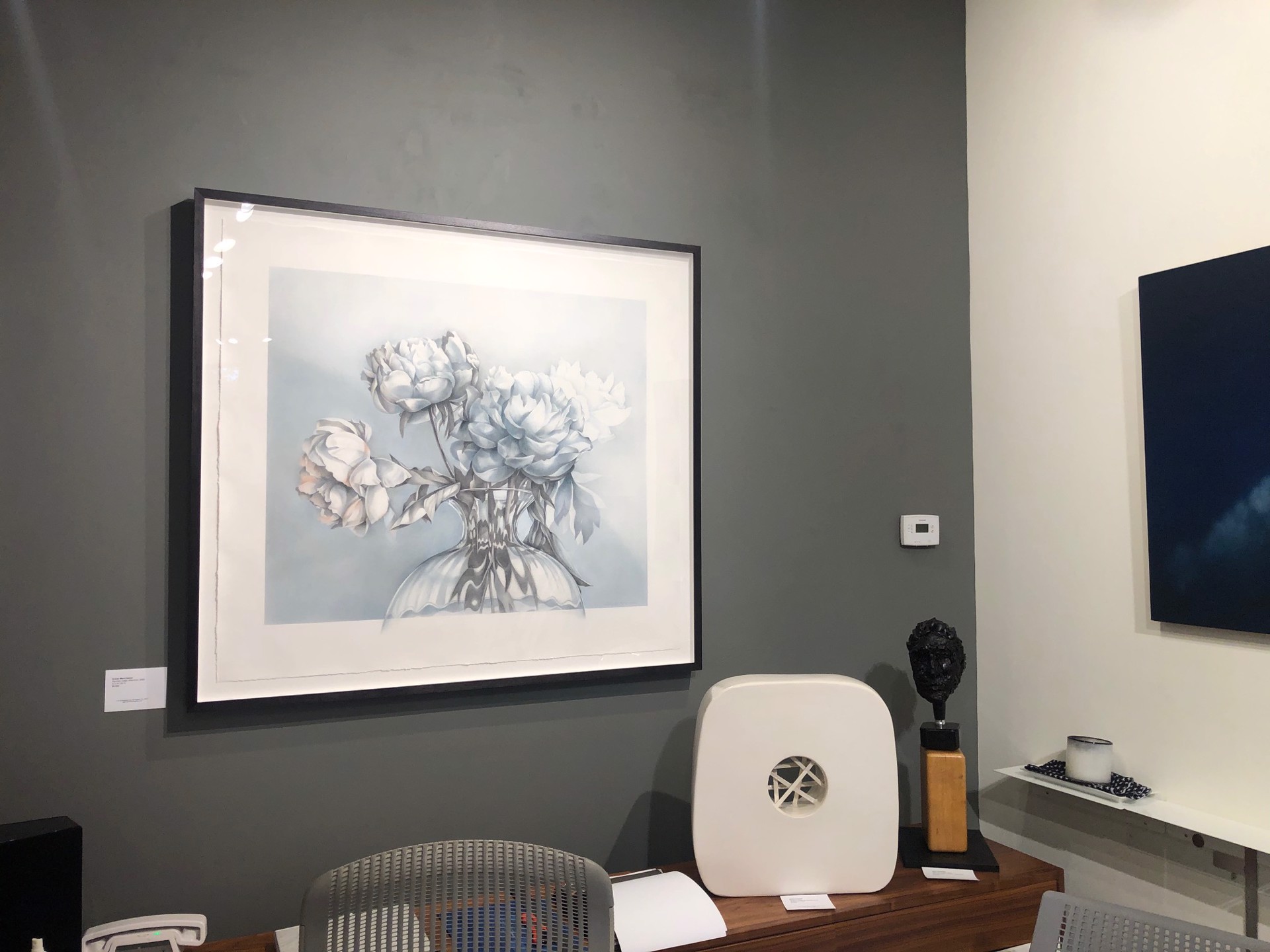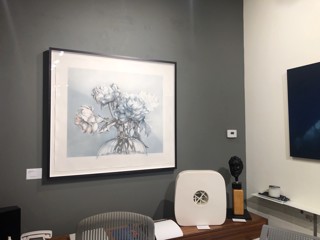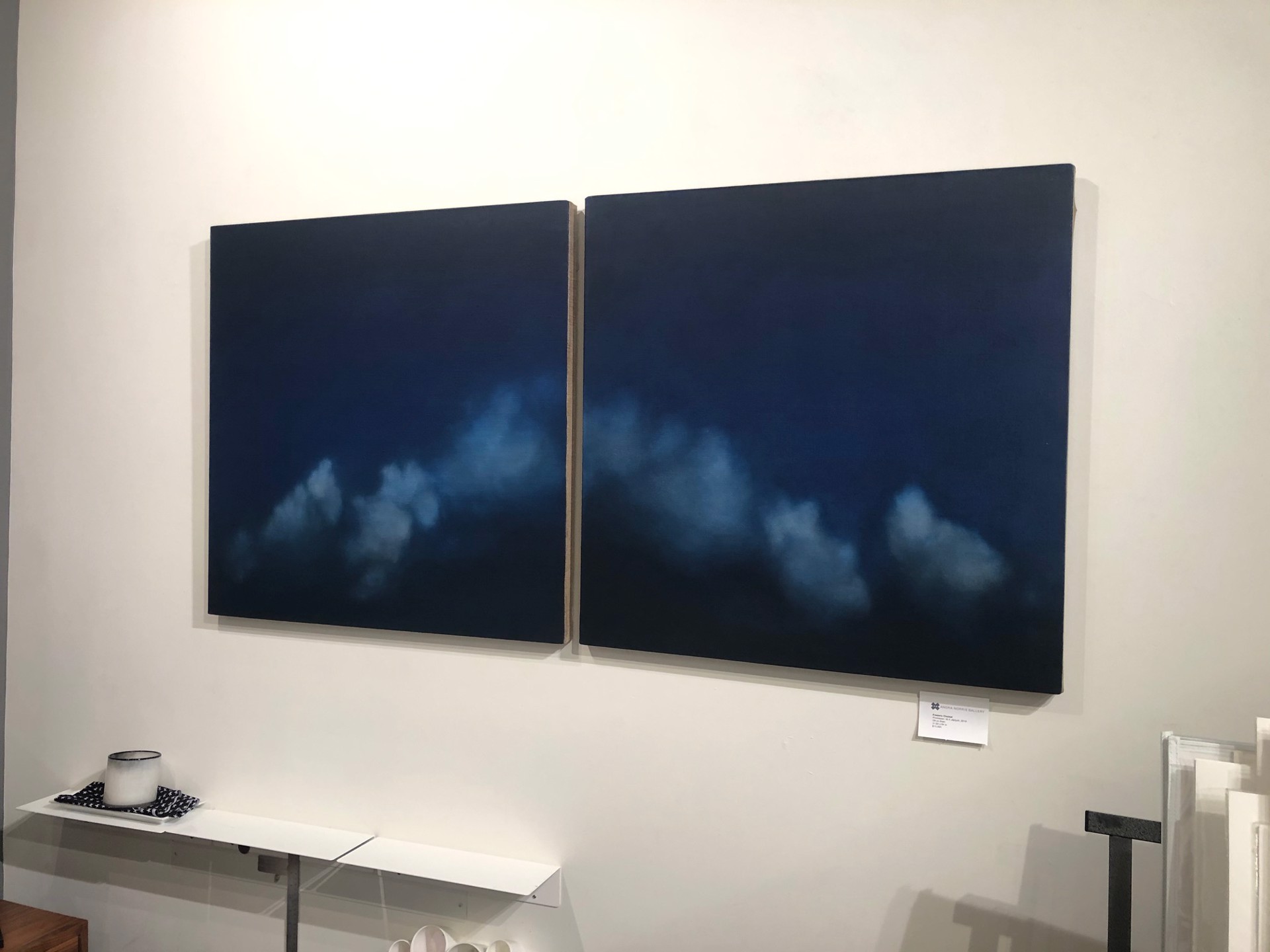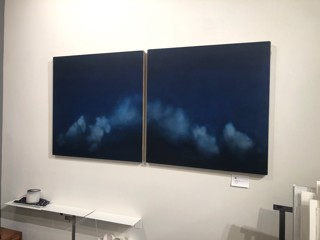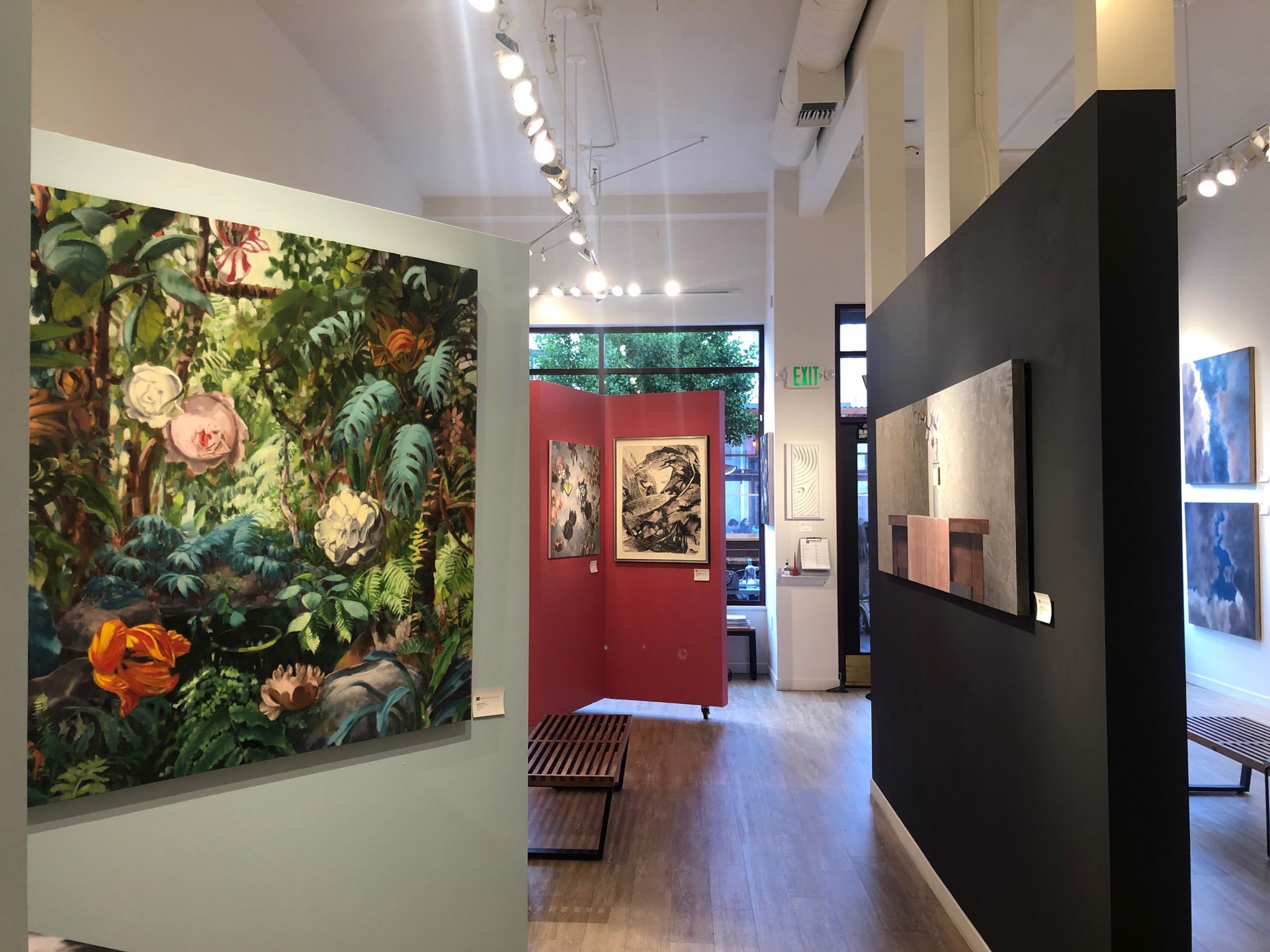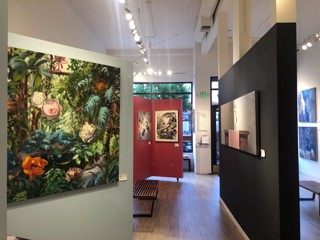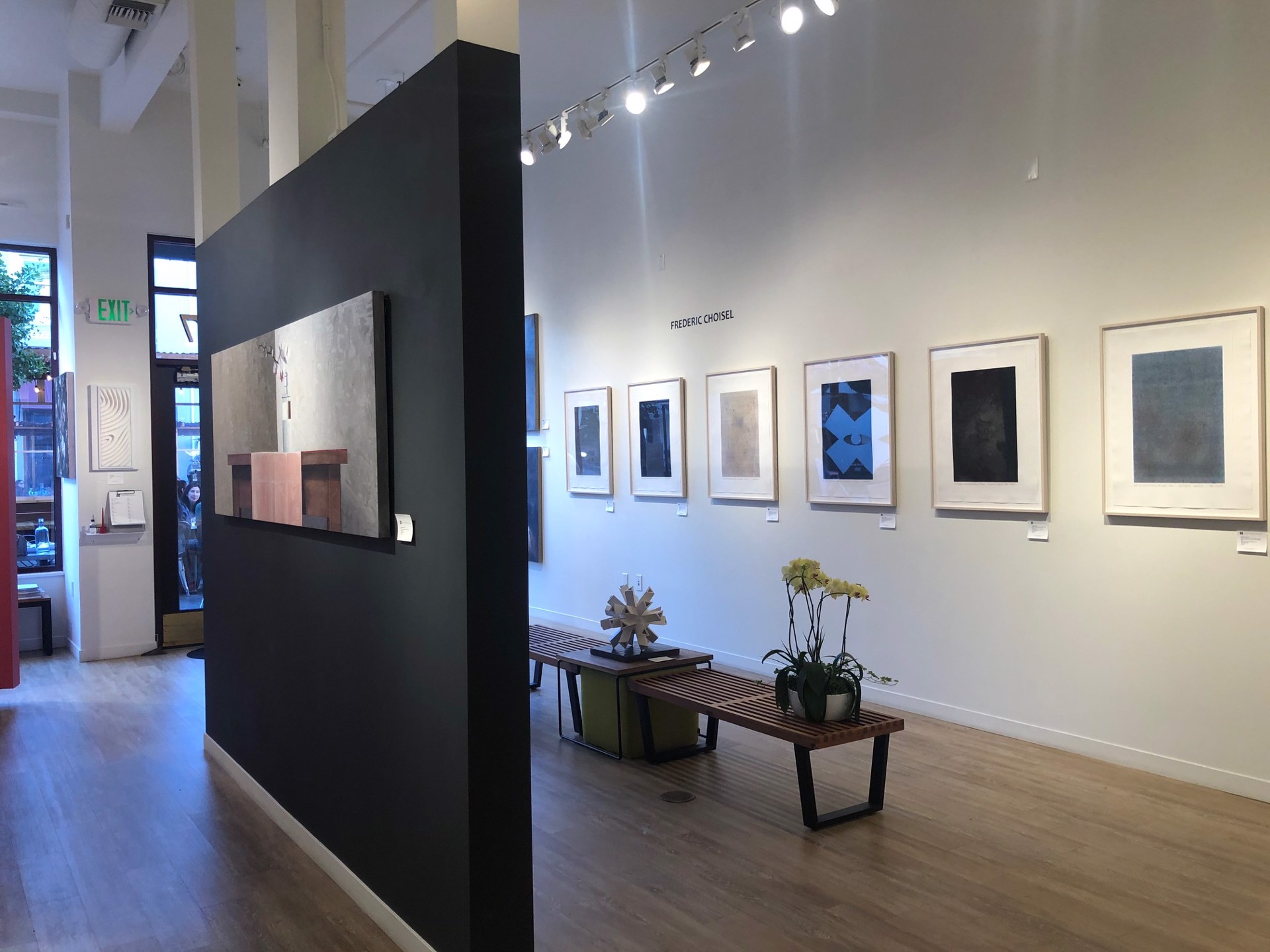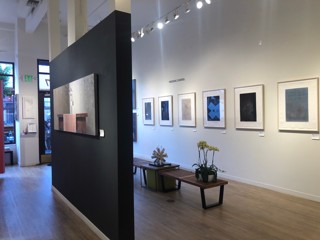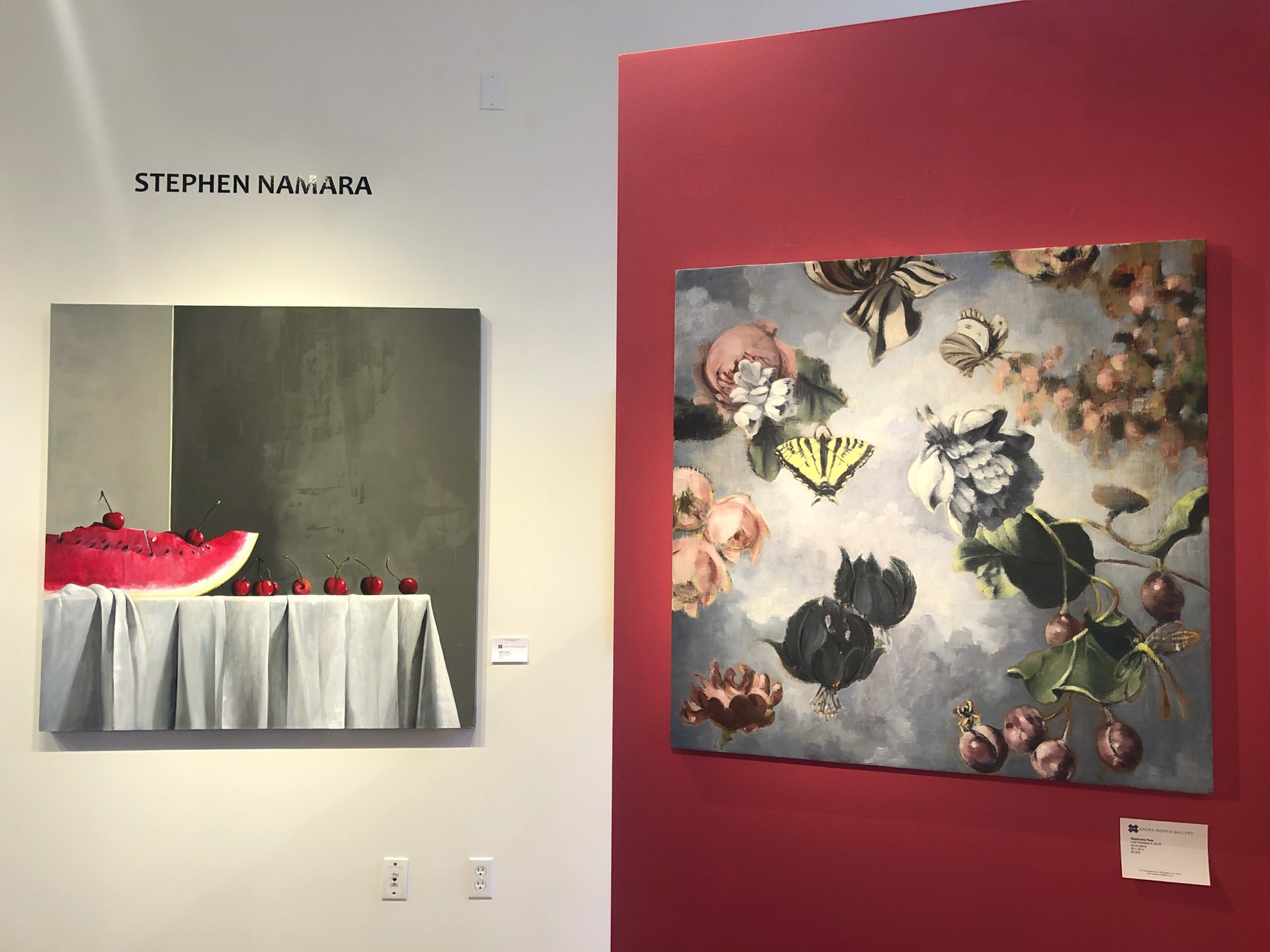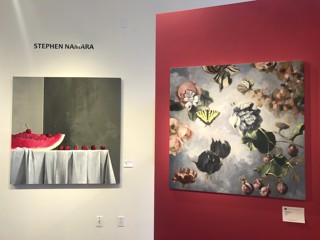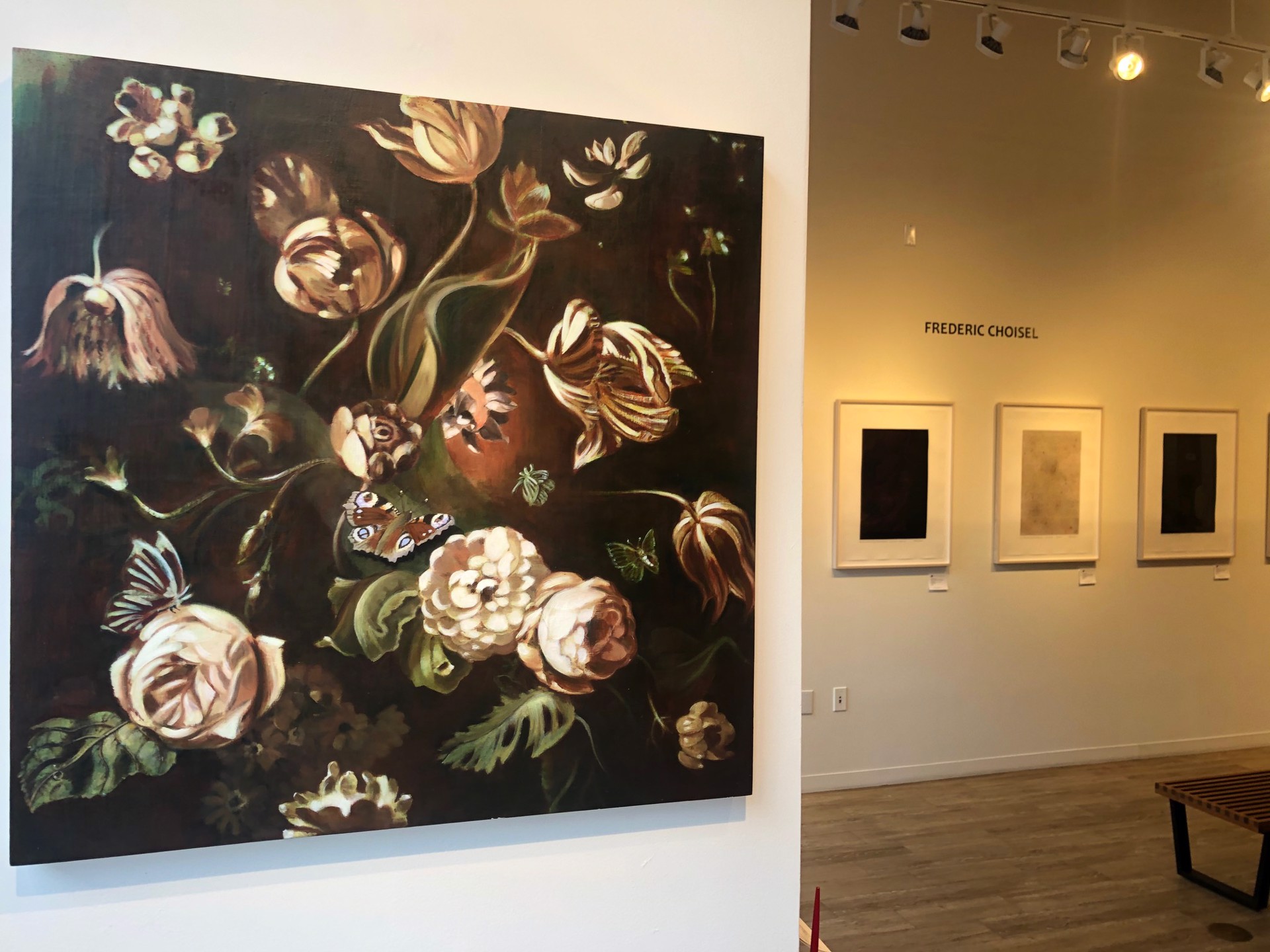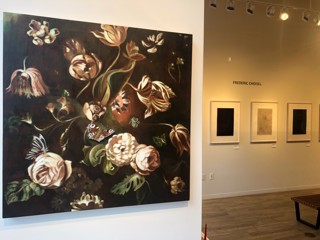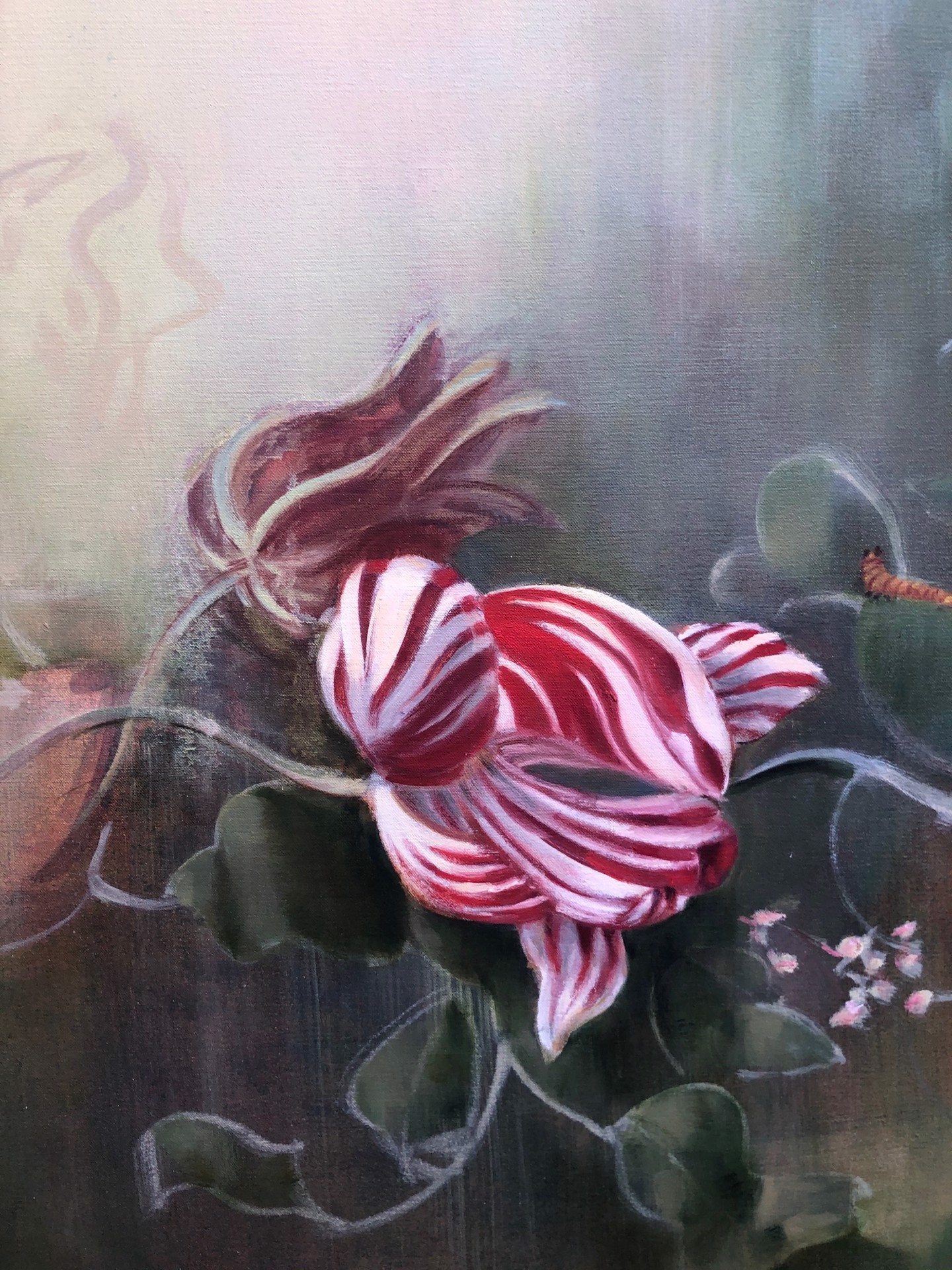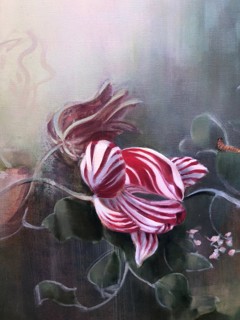 RESONANCE
June 5 — July 16
Opening reception, Saturday June 5th 5-7PM
Frédéric Choisel
Stephen Namara
Stephanie Peek
Frédéric Choisel
We are delighted to present new oil paintings that incorporate Choisel's signature dramatic simplicity, in which the essence of a thing – flower petals, a night sky, water — shines. The exhibition also includes a new series of 7 monoprints with hand coloring inspired by The Divine Comedy, Dante Alighieri's poetic opus. The abstract works on paper, created in a range of tones from golden-beige to midnight-blue, are speckled with carborundum and ink and reminiscent of a starry sky.
Stephen Namara
Stephen Namara's still life paintings and drawings created with acrylic, oil, and conté crayon (mixed media) on paper make use of his highly developed artistic voice to portray stillness. The drawings feature fruit, including plums and apricots, bathed in light, while the paintings feature larger-than-life watermelons and cherries, as well as a White Phalaenopsis Orchid (oil on wood) and May Eucalyptus leaves (acrylic on canvas).
Stephanie Peek
Stephanie Peek's lush, tropical scenes — inspired by La Grande Serre public garden in Paris — create an environment for refuge and renewal. By focusing on a single subject, the artist immerses herself in the nuanced lines, shapes, and tones that the oil paint offers, as well as in the ephemeral beauty of flowers that occasionally float across her dramatic works.
Please join us Saturday night for the opening reception with the participating artists, including Frédéric Choisel, who is visiting from Paris, France.
For more information, please contact Andra Norris
tel: 650-235-9775 / info@andranorrisgallerycom