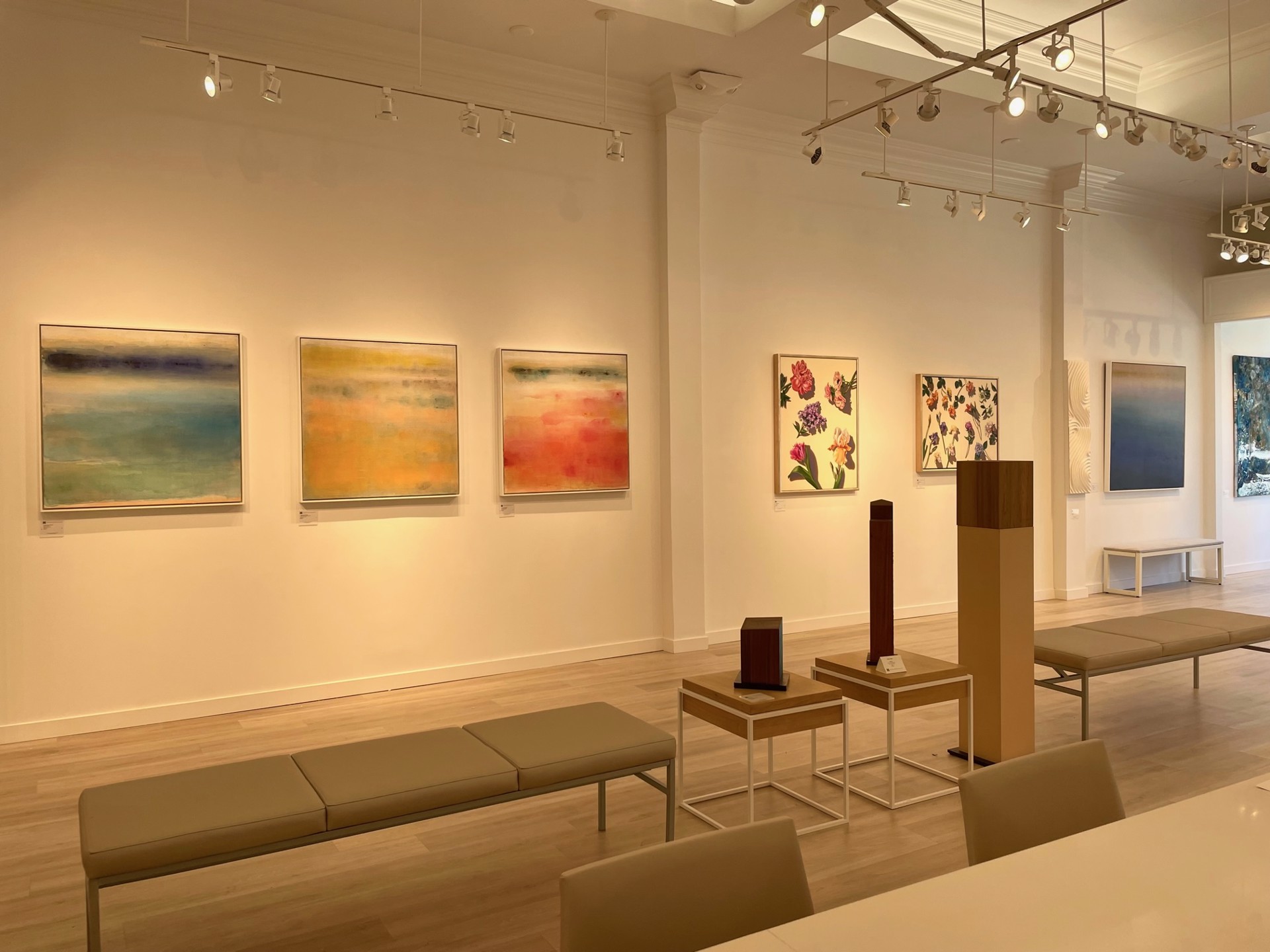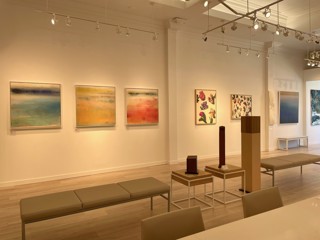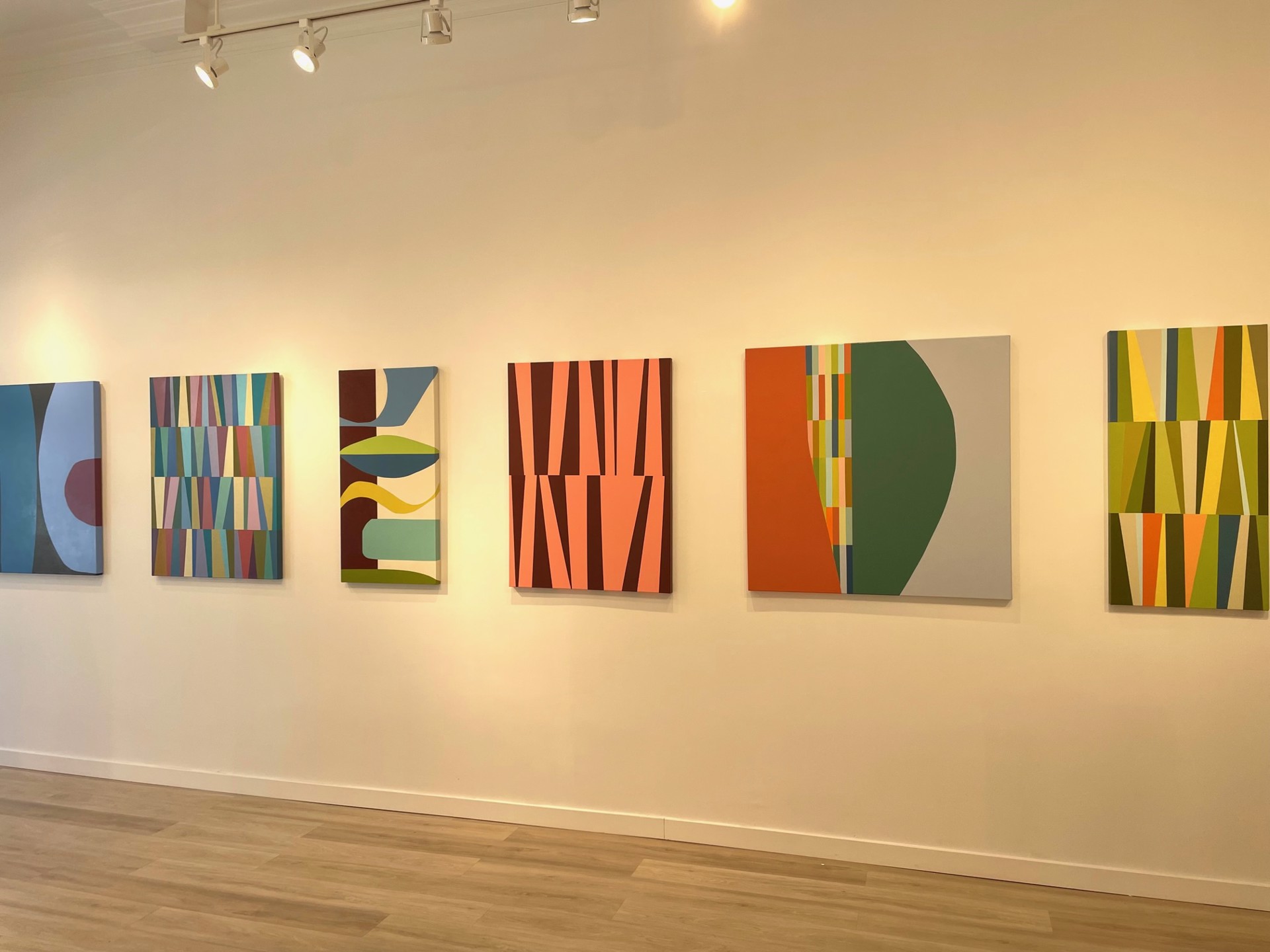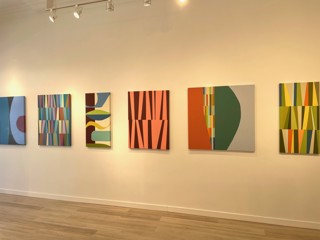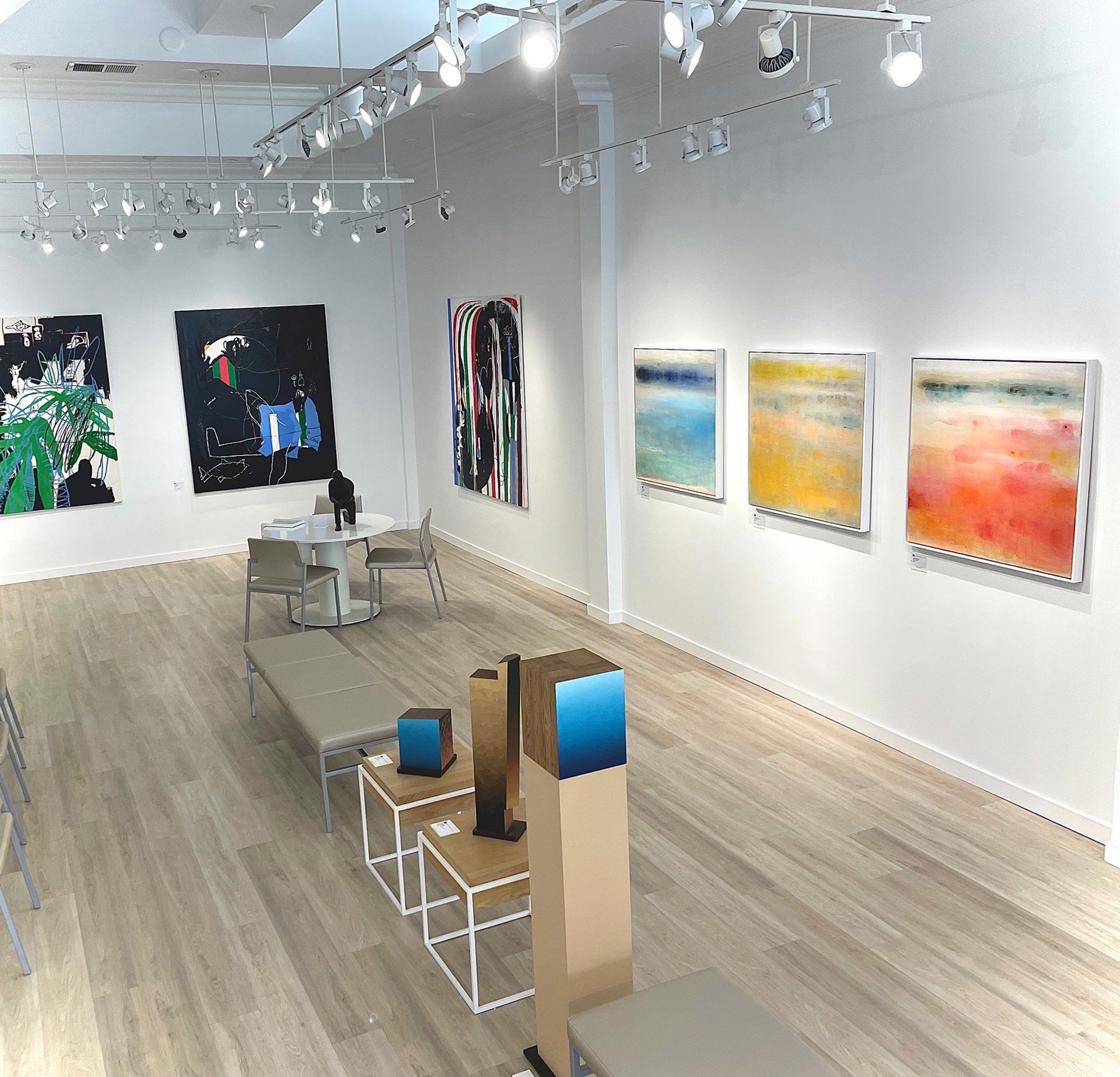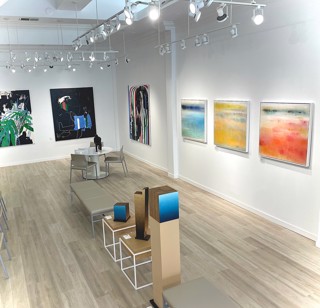 TAKING NOTE
August 27 – October 7, 2022
Opening Reception Saturday, August 27, 5-7 PM
We are thrilled to present new paintings and textiles from six artists whose works are the result of dedicated artistic exploration, risk-taking, experimentation, discovery, innovation and excellence.
Javier Arizmendi-Kalb
Elizabeth Barlow
Charlotte Bernstrom
Jill Keller Peters
Justyna Kisielewicz
Erin Parish
Javier Arizmendi Kalb
Mexican-American visual artist Javier Arizmendi-Kalb's expressive and texturally rich paintings are
nuanced with symbolic and narrative motif in oil and oil-crayon on canvas. Each painting in the exhibition is 72 x 60 inches and comprised of abstract and representational elements, including the human figure. Autobiographical in nature, Arizmendi's work considers the natural world as it intersects with utilitarian and architectural design.
Elizabeth Barlow
Elizabeth Barlow continues her journey to discover the essence of beauty through the observation and painting of seemingly "ordinary" objects, including her current focus on flowers and their shadows. In Flora Portraits, in which individual flowers are depicted at many times their life sizes, access is granted to a world revealed only by slowing down and closely observing nature. Barlow believes that the process of looking is also a transformative practice in mindfulness, where both she and the observer can develop a deeper reverence for all living things.
Charlotte Bernstrom
Swedish-American visual artist Charlotte Bernstrom's paintings are inspired by the Earth and its oceans and take their cues from Abstract Expressionism and European Impressionism, through the juxtaposition of nature-inspired fields of color over earth-like stained and textured canvas. Her paintings, with their complex surfaces, evoke an emotional response that directs viewers toward consciousness of their place in the natural world.
Jill Keller Peters
Artist Jill Keller Peters is a colorist whose bold abstract color-field oil paintings communicate ideas not only through color, but also with rhythm and space by way of a poetic visual language. The geometric images are informed by keen observations of nature and the artist's years of realist landscape painting and photography.
Justyna Kisielewicz
Polish artist Justyna Kisielewicz shares her unique perspective, which imagines the West through the lens of Polish TV and the Hollywood movies of her youth. Her work considers Western culture,
consumption, and capitalism, as well as other issues that affect the state of the world. It asks us to
question our values and our place on the world stage. We are proud to present a new series of small works that utilize fiber; including cross stitch, embroidery, crochet, and wool felting on dollar bills.
Justyna Kisielewicz will be in the gallery (visiting from Florida) on Wednesday, September 7 at 6 p.m., for an intimate Art Talk and Q & A session. Please plan to join us!
Erin Parish
Erin Parish draws on patterns found in nature for the subject matter of her tactile abstract paintings created with oil and resin. Inspired by the utopian quality of German Expressionism, as well as a diverse set of personal interests — the tranquility of the ocean, the meditative tenets of Buddhism, and the aesthetics of Japanese Wabi Sabi — her trademark paintings are marked by the repetition of circular forms, diamonds, and other abstract geometric shapes that are also repeated in nature, as she considers the ways in which they mirror each other at the most microscopic and macroscopic levels.
ANDRA NORRIS GALLERY
311 Lorton Avenue
Burlingame, CA 94010
gallery: 650 235 9775
info@andranorrisgallery.com
www.andranorrisgallery.com